Overview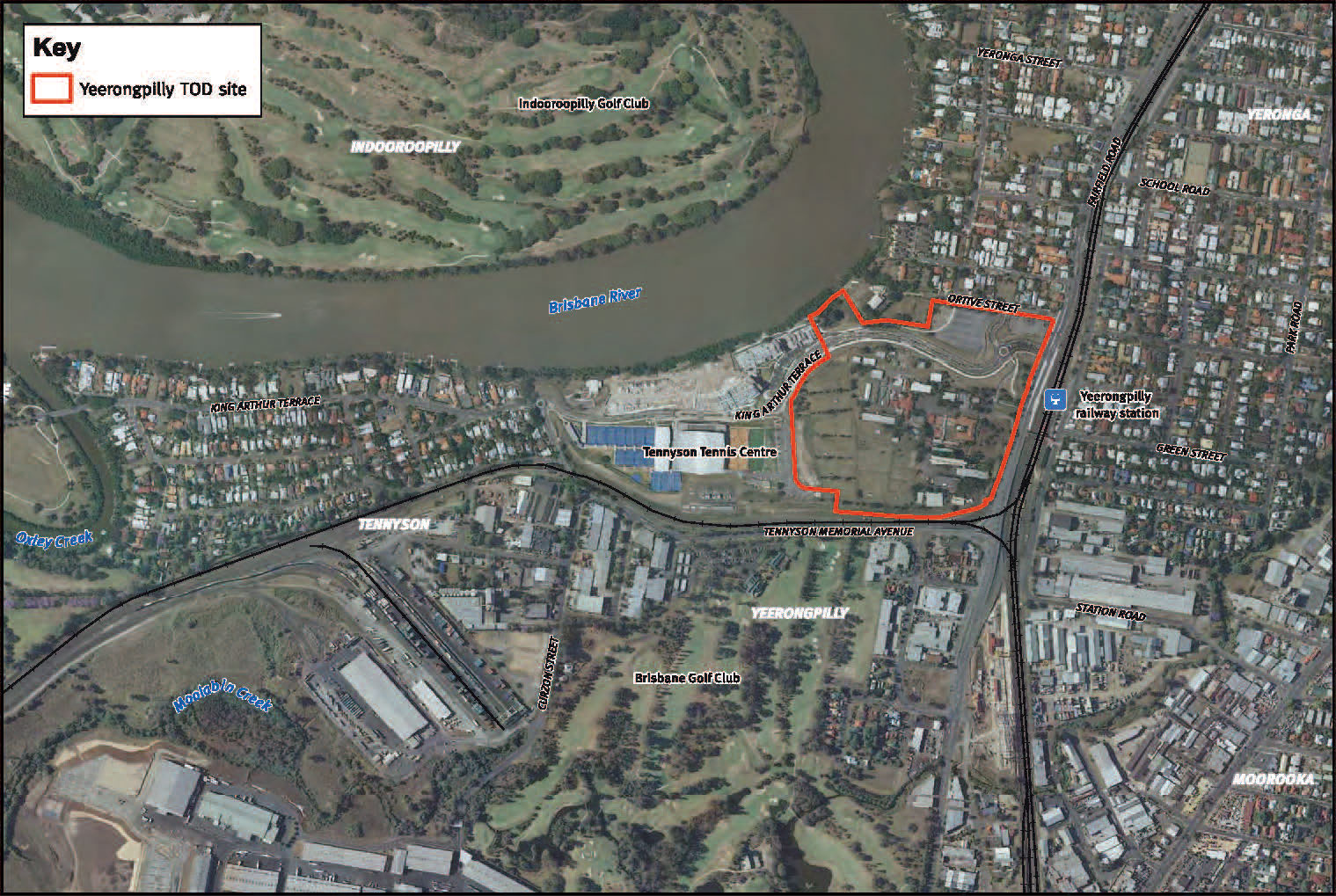 The Department of State Development, Infrastructure and Planning has released the draft future plan for the former Animal Research Institute at Yeerongpilly for public consultation.
The department is working with Brisbane City Council to set up a planning framework to deliver a transit oriented development (TOD) on the site. You can have your say on the plan until 14 March 2014.
The plan for the site consists of two separate parts—the draft Detailed Plan of Development, as well as the draft Yeerongpilly TOD State Planning Regulatory Provision 2014 (SPRP). These two documents reflect feedback from the community and the project's community planning representatives, collected over the life of the project.
These documents provide both the statutory framework which sets out the legal requirements for future planning applications lodged over the site as well as more detailed information about technical matters including flooding, heritage, traffic, noise, vegetation and site contamination and an indication of how the site might be developed over the next decade.
Have your say
You can have your say on the draft statutory planning framework (the draft Yeerongpilly TOD SPRP) until 14 March 2014.
Under the Sustainable Planning Act 2009, the Minister must consider all properly made submissions made on the SPRP.
A properly made submission must:
be made to the Deputy Premier and Minister for State Development, Infrastructure and Planning
include the name and residential or business address of each person making the submission
be made in writing and, unless the submission is made electronically, be signed by each person who has made the submission
state the grounds of the submission and the facts and circumstances relied on in support of the grounds
be received during the statutory consultation period.
The statutory consultation period is from 31 January to 14 March 2014. Submissions can be made in writing and sent via one of the following methods:
Post:
Yeerongpilly TOD Consultation
Planning Services
Department of State Development, Infrastructure and Planning
Reply Paid 15009
City East Brisbane Queensland 4002

Email: yeerongpillytod@dsdip.qld.gov.au
What Happens Next
Following the consultation process on the draft SPRP and the draft Detailed Plan of Development for the Yeerongpilly TOD, the Queensland Government will consider all submissions before finalising both documents from mid-2014.
The SPRP has been written to align with the proposed draft City Plan for Brisbane, which is currently being considered by Brisbane City Council. The SPRP cannot be enacted until the time that the draft City Plan has been adopted.